There are many die-hard campers amongst us that enjoy the outdoors, come rain or shine!  Camping in winter can be just as fun as in summer if you are prepared and have the right gear and camping equipment.  You really don't want to go camping in winter with poor quality equipment.  With our top 5 hints and hacks, we promise that you can still have a fab experience.
Camping Tents
This is a no-brainer, right?  Nobody wants to go to sleep cold in a camping tent that is not suitable and insulated. Often people think comfort and therefore want a bigger tent.  But sometimes smaller is better. The smaller space will trap in the heat and ensure you have a comfy night's sleep.  Remember when camping, your tent is your shelter and your home whilst away.  
Tents should therefore be geared to your specifics and your space requirements to the type of trip you're on. The First Ascent Eclipse 3-person hiking tent has great storage vestibules and aluminium poles.  And weighing in at just under 4kg it is lightweight and easy to carry. If you are taking the kids, or the dogs along, the Oztrail Genesis 4V Dome Tent is perfect.  With a floor space of 2.2 x 2.4m and the tent head height at 1.8 m, it is the perfect solution for up to 4 adults, or 2 adults and 2 fur babies.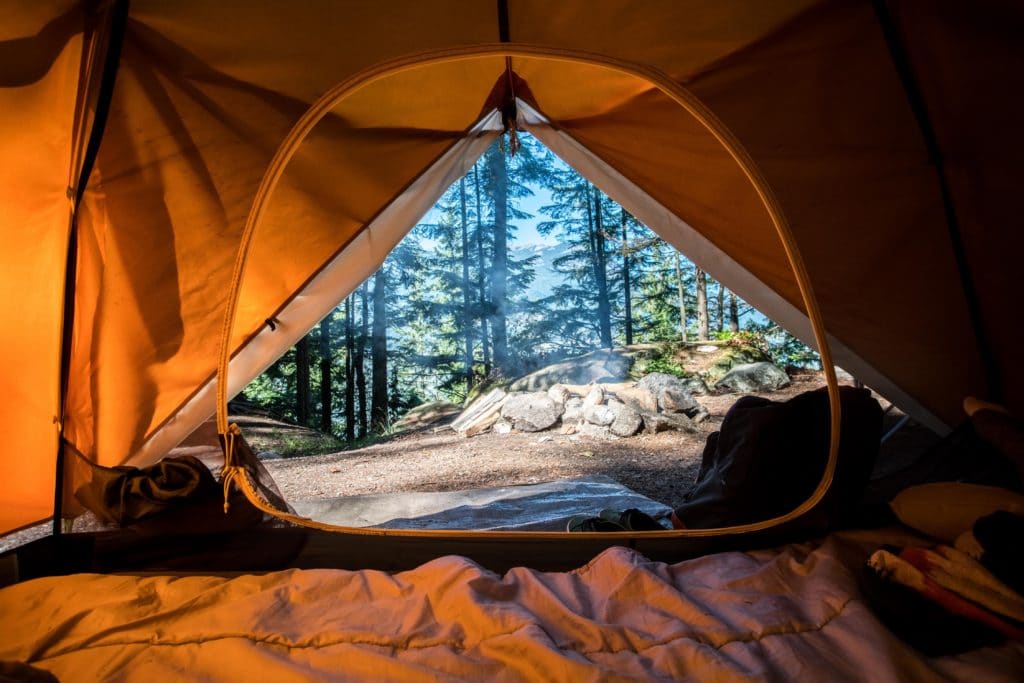 Sleeping gear
When camping in South Africa in winter the temperate often plummets to sub-zero and you want to ensure that you are warm and toasty at night.  You really want to be as snug as a bug at night, right? 
We recommend purchasing camping sleeping gear that includes Illuminate. You can find this in the First Ascent sleeping bags.  This is a durable silver-coated fabric (sandwiched between the inner and outer layers) that ensures the bag retains your body heat.  For added warmth, you may want to pack a Sleeping Bag Liner, like the one from Highlander which is lightweight and compact.

Clothing Gear
Having the correct clothing for camping in winter is essential.  You need to be warm and dry to enjoy your trip away.  Pack a Poncho, a lined fleece jacket, long thermal pants, and socks (socks, socks, and more socks… there is nothing worse than wet feet).  
But, don't forget your hands and head–pack thermal gloves and a beanie or two.  Another great tip is to go to sleep in layers and wear your clothes for the following day.  Meaning you don't have to get changed in the icy cold mornings.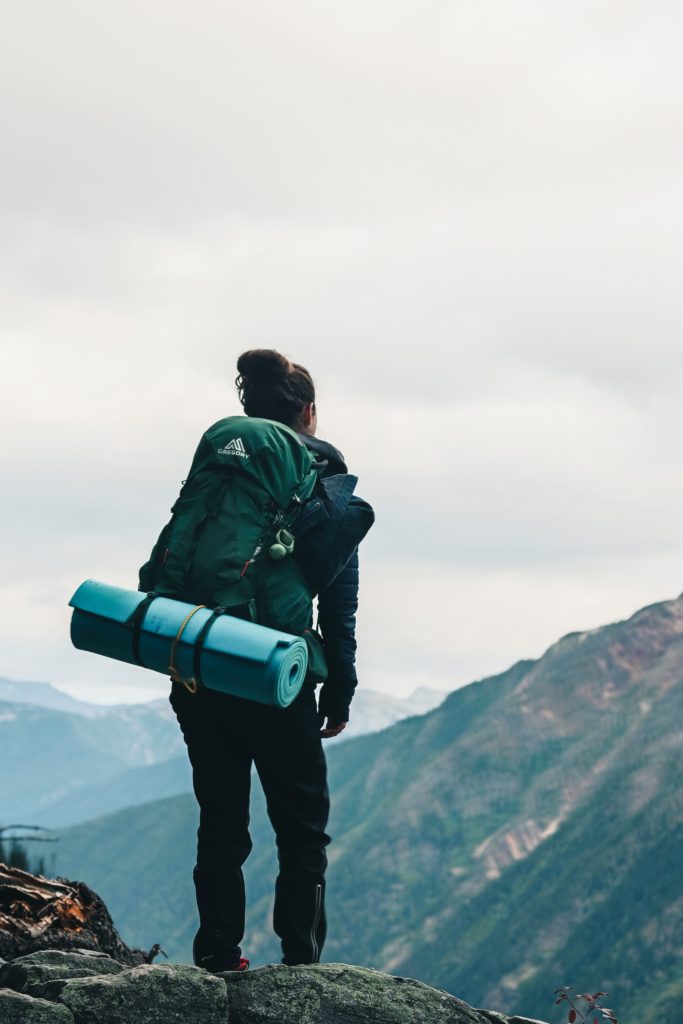 Cooking Gear
If you are wanting to light the perfect fire to cook your dinner, make sure you pack a multitool and a sharp knife. This will help to cut up those small pieces of firewood to keep you warm and cook your food.  Also, consider buying a striker/flint to help start your fire.  
Most firelighters can get damp, whereas a flint works even in the wet and cold. If fires aren't allowed where you are camping, a must-have is the small and compact Cadac Portable Stove, which can accommodate pots and pans of up to 26cm, and is also perfect for that morning cup of coffee before you start on your trek for the day.  Once you've had your first cuppa and want to take some along for the road, pack a good thermal flask that can keep your water hot for hours.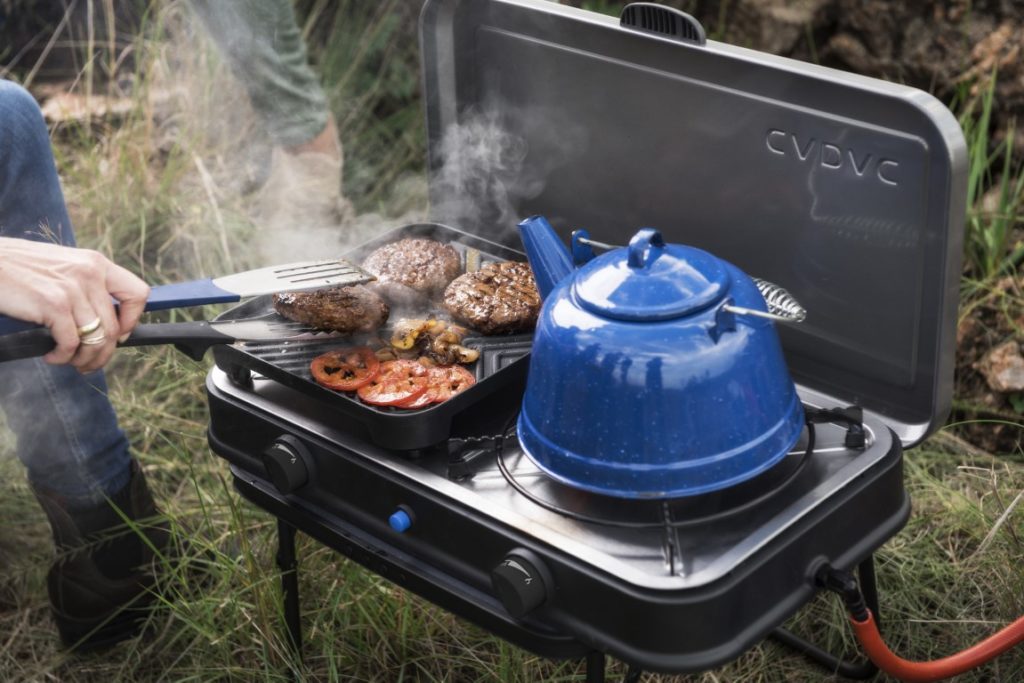 Camping Gadgets
It gets dark much earlier in winter, so another must-have is a small compact Coghlans LED Micro Lantern. And if you get stuck in the woods, which none of us want, this lantern also has a flashing emergency mode.  
Another item from Coghlans is their Zipper Pull Thermometer and Compass.  Great to check the inside temperature of your tent to see if you need to add more layers, or use the compass to plan the route for the day ahead. Come rain or shine, if you follow some of our tips above, you can definitely enjoy camping in winter.
Shop the above-mentioned products at South Africa's leading camping store. Camp & Climb offers top camping products at competitive prices.