Description
This directors camping chair is great for eating or reading.
Features:
Rugged coated steel frame
Fold-out side table
Specifications:
Capacity: 120kg
Brand
Brand
Basecamp
We specialise in high-quality outdoor adventure equipment for bushwalking, climbing, travelling, paddling and all outdoor activitiesEveryone loves the outdoors, the feeling of adventure or just quiet relaxation. Explore the beauty and wonder of the outdoors with the superior quality Basecamp range. Whether you are an adventurous outdoorsman or an enthusiastic camper, Basecamp will help you escape.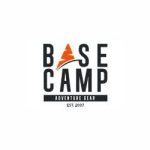 Enquiries
General Enquiries
There are no enquiries yet.