Description
The Coghlan's Stretch Strap is the ideal cargo strap.
Features:
– Wear-resistant tight-knit polypropylene
– Kind plastic hooks
Specifications:
Length: 76 cm
Colours: Various
Brand
Brand
Coghlans
Coghlan's is the world leader in outdoor camping accessories. Coghlan's camping gear helps make the outdoors more enjoyable. Whether you are camping, boating, hiking or just out in the backyard, Coghlan's makes being outdoors more fun. Coghlan's provides superior product and packaging, outstanding customer service, and maintains community relationships to make us the first choice in outdoor accessories.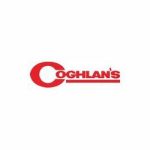 Related products